EMPLOYMENT TOOLS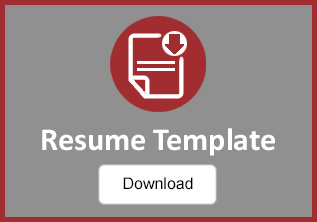 Create a Winning Resume
Certain resume styles are preferred by hiring professionals due to their ease of locating specific information. We have provided helpful tips below and a link to a standard resume format above.
No cover letter is necessary. Most hiring professionals do not read cover pages. If you are applying for a particular position, put it in your objective and state your qualifications there.

Contact information should be listed at the top of your resume. This should include your name, address, phone numbers and email address.

Education should be listed before your experience. Higher education or certifications relevant to the position you are applying for should be listed. High School attended should be listed and specify "Graduated" or "GED", but do not list the year.

When compiling the body of your resume, be specific, but keep it simple. List dates, company name, job title(s) and responsibilities. If you held several positions within one company, list the employer once followed by the job titles that you held.

Resume length should be held to one page if at all possible. It is not necessary to list references or hobbies. Companies prefer straight forward resumes that clearly demonstrate a candidate's qualifications for a position.
Interview Tips - things you should consider BEFORE the interview
Research the company- show your interest

Practice interviewing with a friend or relative- this has huge impact

Prepare 2-3 questions in case you are asked (not pay or benefits related)

Dress appropriate khaki's and a button down shirt almost always works

Arrive on time to the interview- late is always bad

Leave your cell phone in the car

Be aware of your posture, body language, and hand shake before, during and after your interview

Make good eye contact

Do not take notes

Try to answer each question with a specific example, take your time if necessary

Shake hands and let them know you want the job